5 Things You Should Know About Website DIY
We are going to share with you the top 5 things you should know about website DIY. 90% of our clients originally started out as website DIY-ers before getting frustrated with their efforts and giving up. A large portion of your initial client interview is giving pep talks and bringing their energy back to a level where they can feel good about proceeding with their digital presence. Some people have minimal trouble setting up their own website, while most others run into unexpected snags along the way. 
Before you tackle building your own website, read our 5 things you should know about website DIY, and hopefully you'll be spared a few frustrating surprises.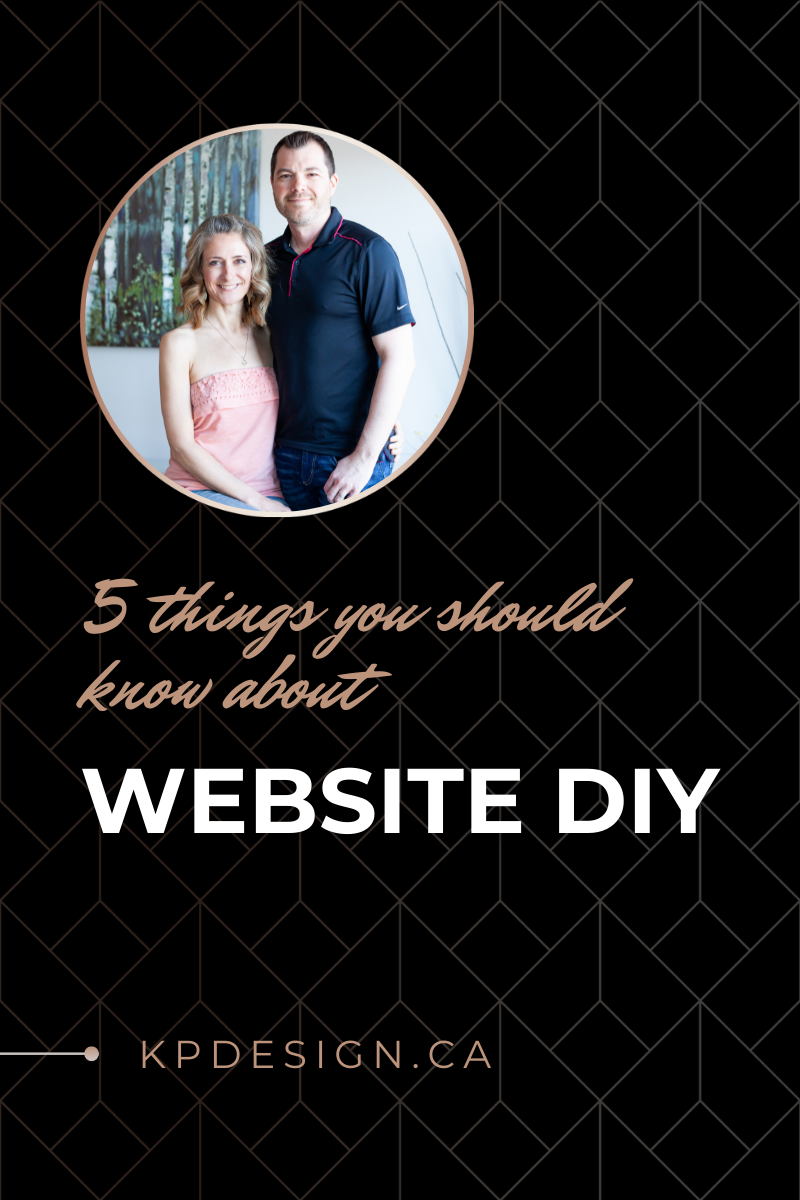 Building your own website might seem like a cost-effective solution in the beginning, but it will cost you more in the end.
Hidden Costs: While the low cost of using a website builder like Wix, Squarespace or GoDaddy may be tempting, it's good to know that there will be hidden costs along the way. Besides the monthly fee to use their service platform, you will spend additional money on:
Your Time: How much is your time worth? Is your time valuable to you? How much will you be paying yourself an hour to build your own website? All of your time includes:
You used a website builder to jump right in to get your website up and running, but you probably missed this crucial step!
When you choose to build your own website using a builder, they make it easy enough that you can potentially have a live site up and running within 10 minutes of purchasing your package. However, there is a crucial step that is missed here that hiring a professional web designer would have started with – strategic planning. This includes:
Strategic planning allows a professional web designer to create a solid foundation for your website so that the site can grow and thrive with your business long term. This will also save you money from having to start from scratch when you realize your business has outgrown your DIY website.
Sure your DIY website looks ok, but who's looking at it?
The goal of any website building platform is to provide you an experience that allows you to quickly and easily build a website. Since this is the primary focus, there is little to no attention given to search engine optimization. The complexities that power user experience and searchability are hidden within the website builders templates. The potential to break the template or cause some other error is far too great to allow DIYers to access the code.
Some builders have basic SEO abilities like adding alt tags to images, and apps which allow the addition of a few keywords here and there, but that's hardly driving traffic to your website. By choosing a DIY website, you are missing out on powerful SEO tools that a professional web designer would bring to the table. You can bet most of your competitors are using more sophisticated SEO tools. Having a Search Engine Optimization expert can:
How much of your DIY website do you actually own?
When you use a DIY platform, you do not control your data. What does this mean for you? When you come to a point where you've outgrown your DIY website (and you will) and you want to hire a professional to build you a more robust website, you will not be able to move your existing site away from the web builder's servers…you have to start from scratch.
With some builders you have the option to download blog posts in XML format, but any other content will need to be manually downloaded (pages, images, videos, etc.). 
Other web builders have the power to deem your content inappropriate and in conflict with their guidelines, and can actually take your website down!
As your business grows, your needs will outgrow your DIY website.
Your best competitors are using professionally built websites. While your DIY website may have been good enough when you were starting out, you are quickly realizing the limitations of your template-based website. You are also much busier in your business and have less time to spend figuring out the next level of DIY…if there even is one.
It's time to hire a professional web designer, which means it's time to make the switch to a powerful content management system like WordPress. The issues you now face are:
The good news is that hiring a professional to create your new website means that it will be built with a strong foundation which will grow with your business in the future. Your site will look professional, offer a smooth and intentional user experience, provide your customers with exactly what they are looking for, and you will have increased sales as a result.