KP Design was tasked with creating a brand that connects, resonates and moves people to reach out for mental health services and resources. The brand is unique, uplifting and safe, attracting people that are ready to make the shift from feeling stuck to letting life flow.
branding + website + implementation
Tudor Caliman, REGISTERED PSYCHOLOGIST
Do you have an idea for a business that you would like to give some life to, but do not know exactly how? Then we have something in common. Several months ago, and before contacting KP Design, I was in this foggy place. KP Design was able to take an idea and develop something palpable and shareable. During the process, they provided thoughtfulness, encouragement, and guidance for how to further my aspirations. I am grateful for the partnership forged, and excited for what is to come. Thank you for your continued support and dedication!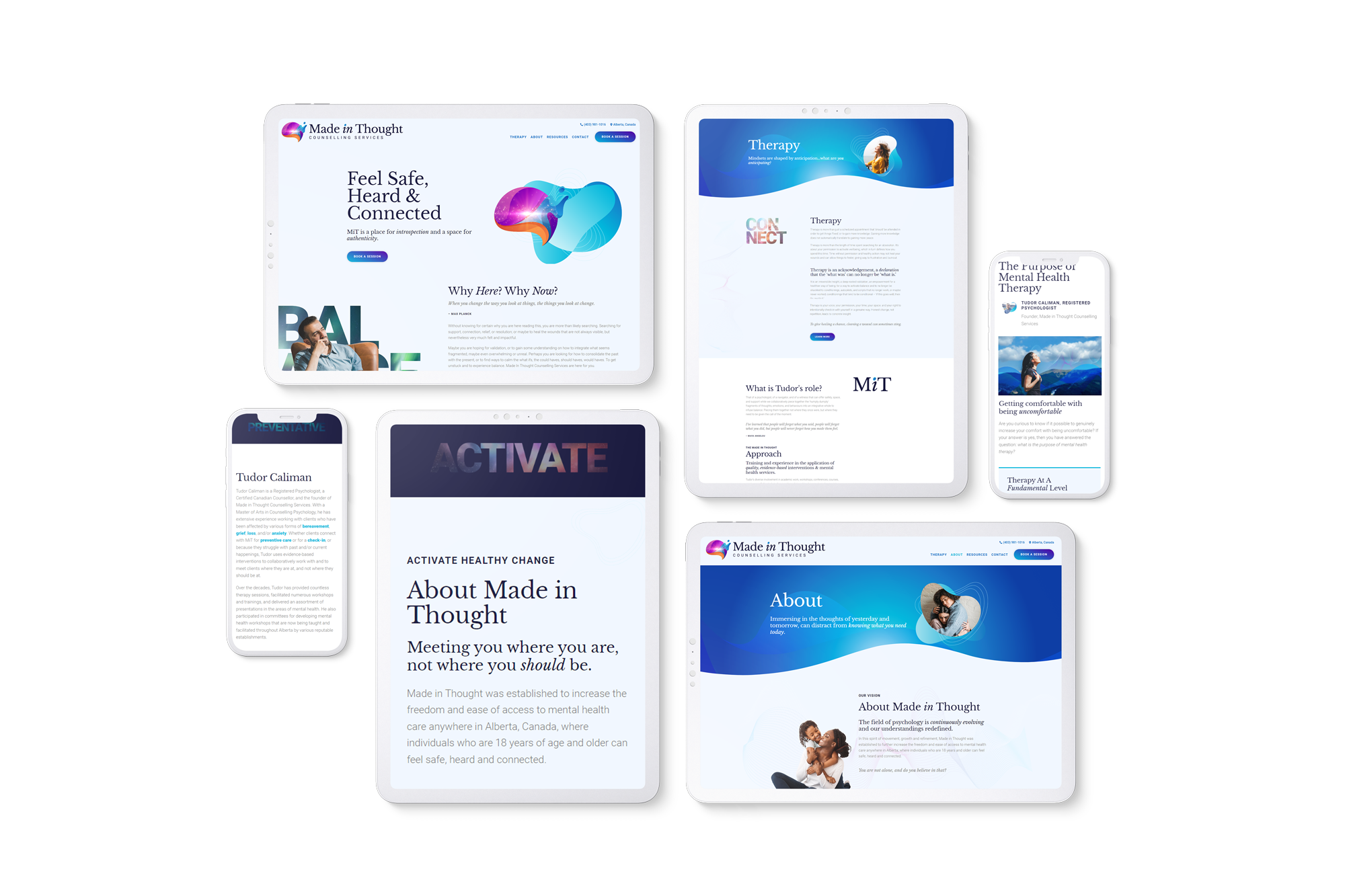 KP Design created a custom brand and website that has  feeling of creative energy, empathetic vocabulary, and nurturing visuals that will engage the target audience to connect.