KP Design was tasked with creating a brand identity to reflect the unique counselling perspective of story telling in a safe space. The brand would flow seamlessly into a website, incorporating an SEO strategy to help boost visibility for a new practice in a saturated field. 
branding + website + SEO + implementation
Jennifer MacKinnnon, Certified Canadian Counsellor
Kati and Alex were phenomenal to work with. Not only were they fast and efficient at replying to my business marketing and website building needs they also did so with quality care. I had an idea and KP Designs brought it to life. They simplified things so I didn't have to take time away from my clients. I felt heard, respected and understood throughout the process of making my brand. As an ongoing client the team is keeping track of statistics for me and telling me what is working or offering me insight into what will continue to help my brand grow. I am forever thankful I met this power couple !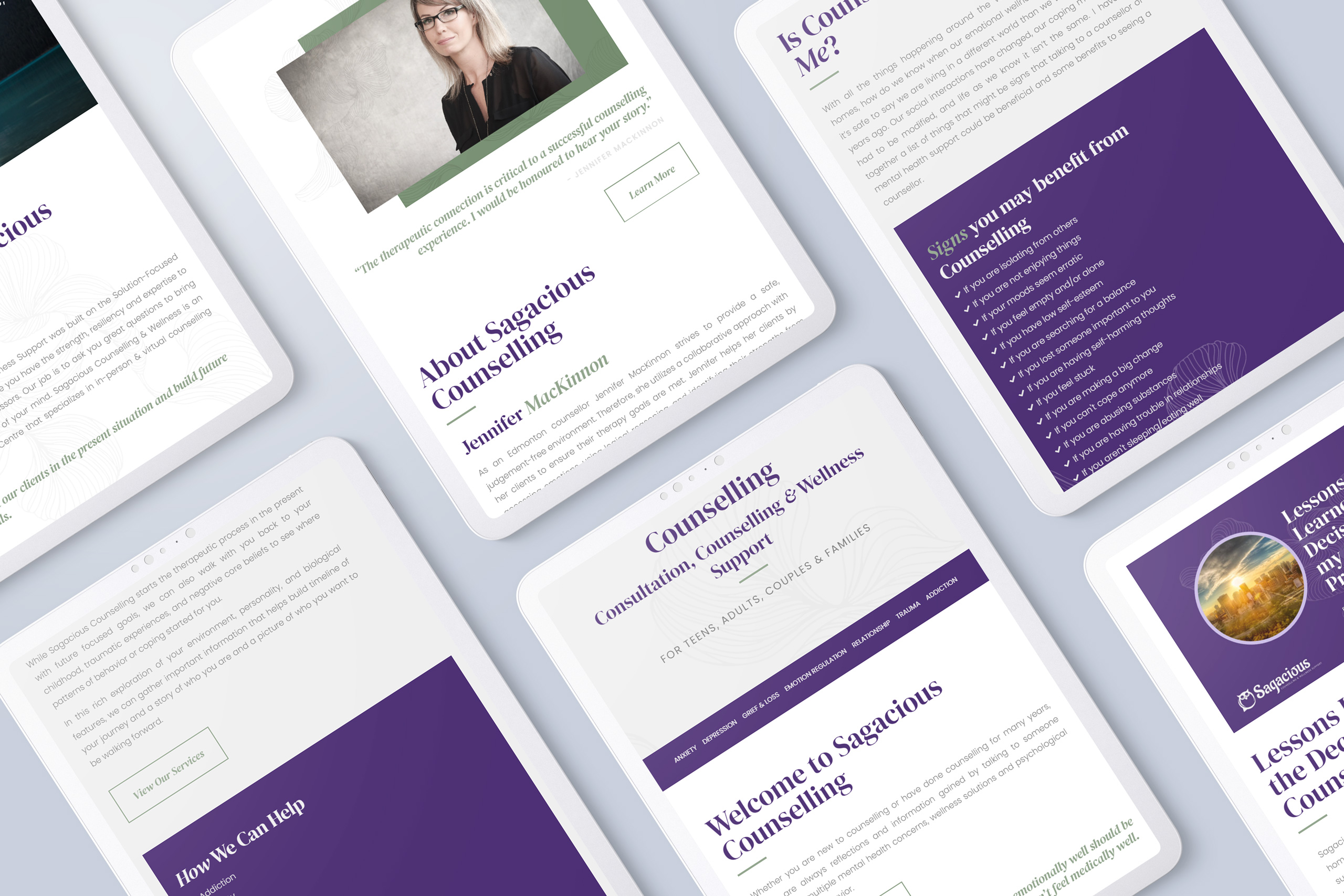 KP Design created a soothing, friendly and elegant brand, utilizing a bold purple and a subdued green to create interest while also bringing forward feelings of tranquility and safety. Exquisite supporting graphics flow the user through strategically placed content on the website, delivering information on services as well as offering articles on wellness and mental health support. The brand is cohesive in each place it shows up, from the website to business cards to a social media presence.