Top 5 Tips to Get Google Reviews
Google reviews can do amazing things for your business like elevate your credibility, enhance your reputation and prove that you're everything that you say you are. But one of the best and least talked about benefits of Google reviews is the boost to your Search Engine Optimization (SEO).

Your customers are content creators!
Reviews are not just feedback for your business – they are a form of content complete with keywords. With each new review that you collect, Google is provided with fresh content to crawl. The content is likely to include valuable keywords that are relevant to your business, product, services or location. All of this information is gathered to paint a detailed picture for Google of what your business is all about. This will help move your business to the top of search results.
Ask your customers to leave you a detailed Google Review after a positive transaction.

High quality reviews are Google gold!
High quality, positive reviews let Google know that your website/product/business is of high quality and should be considered highly valuable to potential customers. It's not a coincidence that businesses with high volumes of quality reviews are displayed first, after all, this aligns with Google's mission to offer its users the best experience possible:
Google's mission is to organize the world's information and make it universally accessible and useful. That's why Search makes it easy to discover a broad range of information from a wide variety of sources.

Google has publicly encouraged owners to respond to reviews in its "My Business Support Pages." Responding to reviews, good and bad, shows that you value your customers and the feedback they provide about your business. Responding also gives you the opportunity to use your business's keywords for Google to crawl.
Respond to reviews using keywords to further boost your SEO. Be kind and genuine in your response and you might even inspire bad reviews to be changed.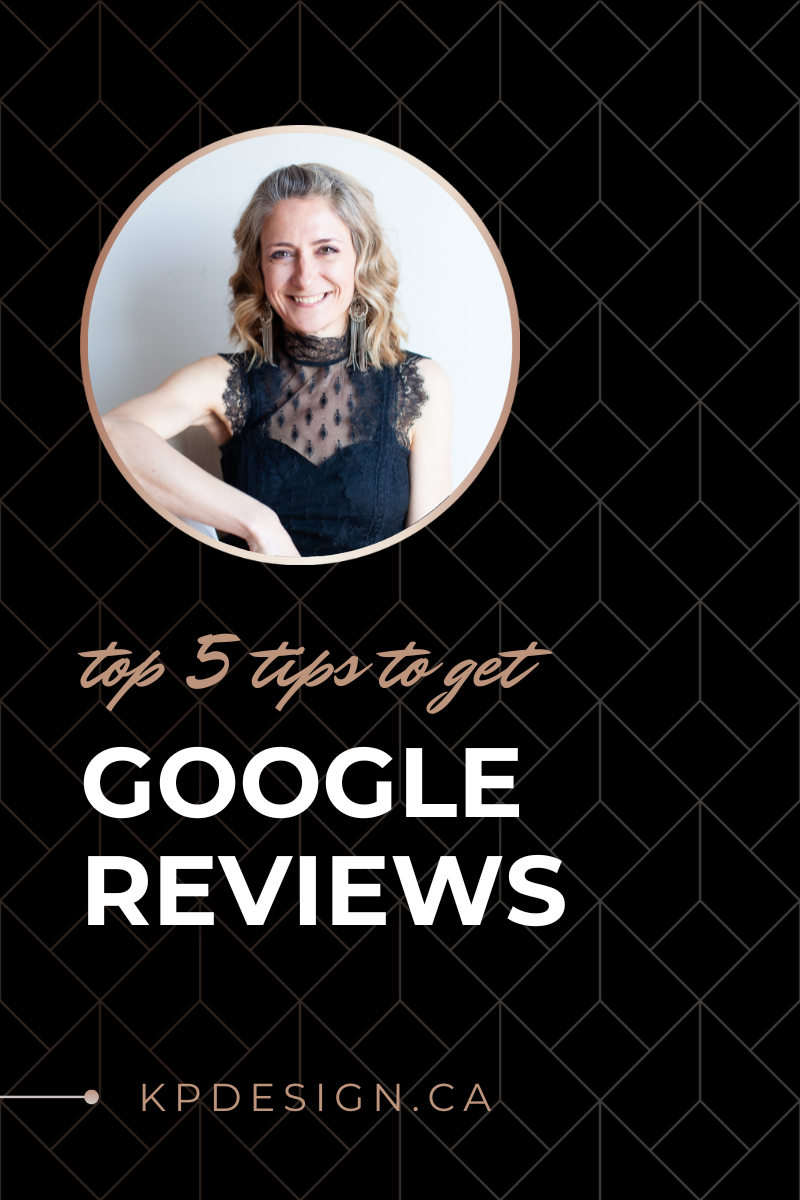 How do you get more Google Reviews?
What's the best way to get more Google reviews? Just ask!
You work hard at your business, fine-tuning your services and products so that your customers have the best possible experience which ultimately leads to them telling their family and friends (the much sought after referral). 
First things first.

Create a Google review link shortcut
You are going to want to make it as easy as possible for your customers to leave you a review, which should take about a minute of their time. If you don't have a shortcut link ready for them, your customers will have to spend their precious time navigating to Google Maps, search for your business, pull up your Google Business Profile, scroll down to the reviews section and click "write a review."
Go to your Google My Business account, click the Home tab and find the "Get your first review" (or "Get more reviews") card. Click "Share review form" and copy the link to your clipboard. The link might be quite lengthy, which is fine if you're just using it behind the scenes in a button on your website. There are lots of free link shorteners out there like bitly.com where you can shorten and even customize the back portion of your review link.
Now that we have the shortened link out of the way, let's get to our top 5 tips to get Google reviews.
Top 5 Tips to Get Google Reviews
1. LInk to your Google Reviews page
Link to your Google Reviews page from you website. If a customer wants to leave a review for your business, they are most likely going to check your website. Make sure you have a clearly visible Google review button that is easy to find on your website. 
We put a Google Review button in our footer so it's accessible from any page on our website. 

This is a fun and offline method of collecting more Google reviews, especially if you have a physical shop or office where you can display these beautiful cards. In today's mostly digital world, we often don't use tangible branded pieces. Trust me, it's still delightful to hold a physical item with your exquisite branding on it and if it reminds your customers to leave a review, even better!
Have it say something to the effect of: 
How was your experience with us? Your feedback helps us improve the experience for you and for new customers. All you have to do is go to bit.ly/KP-Design-Review. Thank you!
If you want to make it even easier, you can place a QR code on your card that takes your customers directly to your review page.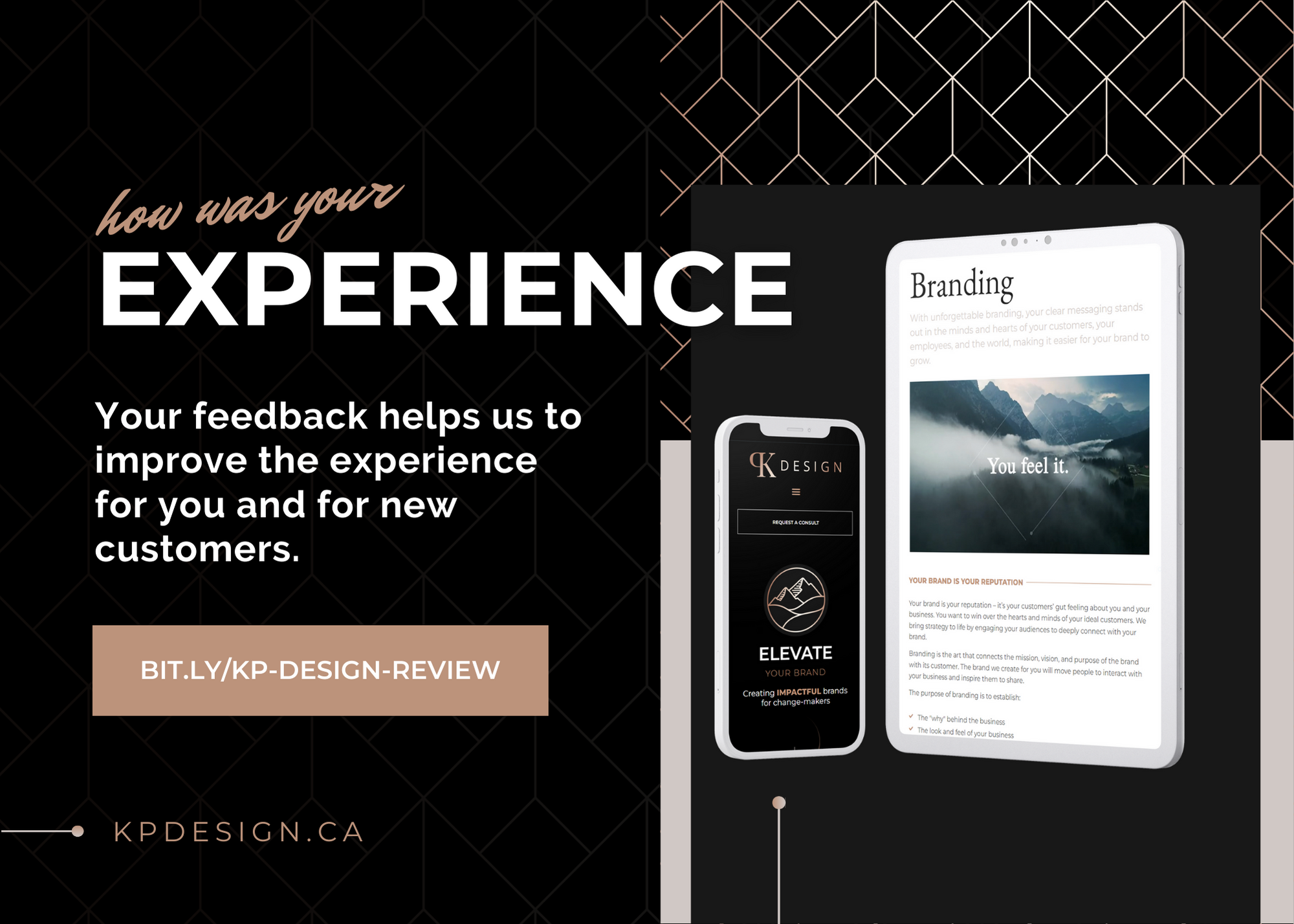 Having a good conversation with a customer in your store? Did you just finish a great support call in which your customer felt extremely grateful? Don't let the moment pass you by – when you know you've done a good job and you can feel your customer's gratitude, ask them for a review! It doesn't have to be cringy and in most cases your customer will be more than happy to do it for you. Here are some examples of how this could go:
"I'm so happy we could help you. If you wouldn't mind sharing a sentence or two in a Google review, that would help us a lot."
"I'm so glad that you're happy with your new brand. If you could share how the experience was in a Google review we would really appreciate it."
"Your website looks great and we're so glad you enjoyed the process. Would you be willing to describe your experience with us in a Google review?"
Once they happily agree to leave you a review, give them the beautiful review card you made, or text/email them your shortcut link.
Email marketing is another effective way to get more Google reviews. It doesn't have to be a large email campaign, it could just be a few personalized emails to happy customers. Keep the message short, authentic, and personalized. As long as you make it fast and easy for them to do, your customers will more than likely be more than willing to leave you a review.  You can include a list of prompts that will help them create their review more quickly:
Download our PDF version below and save it on your computer. It can come in handy for drafting a review request email!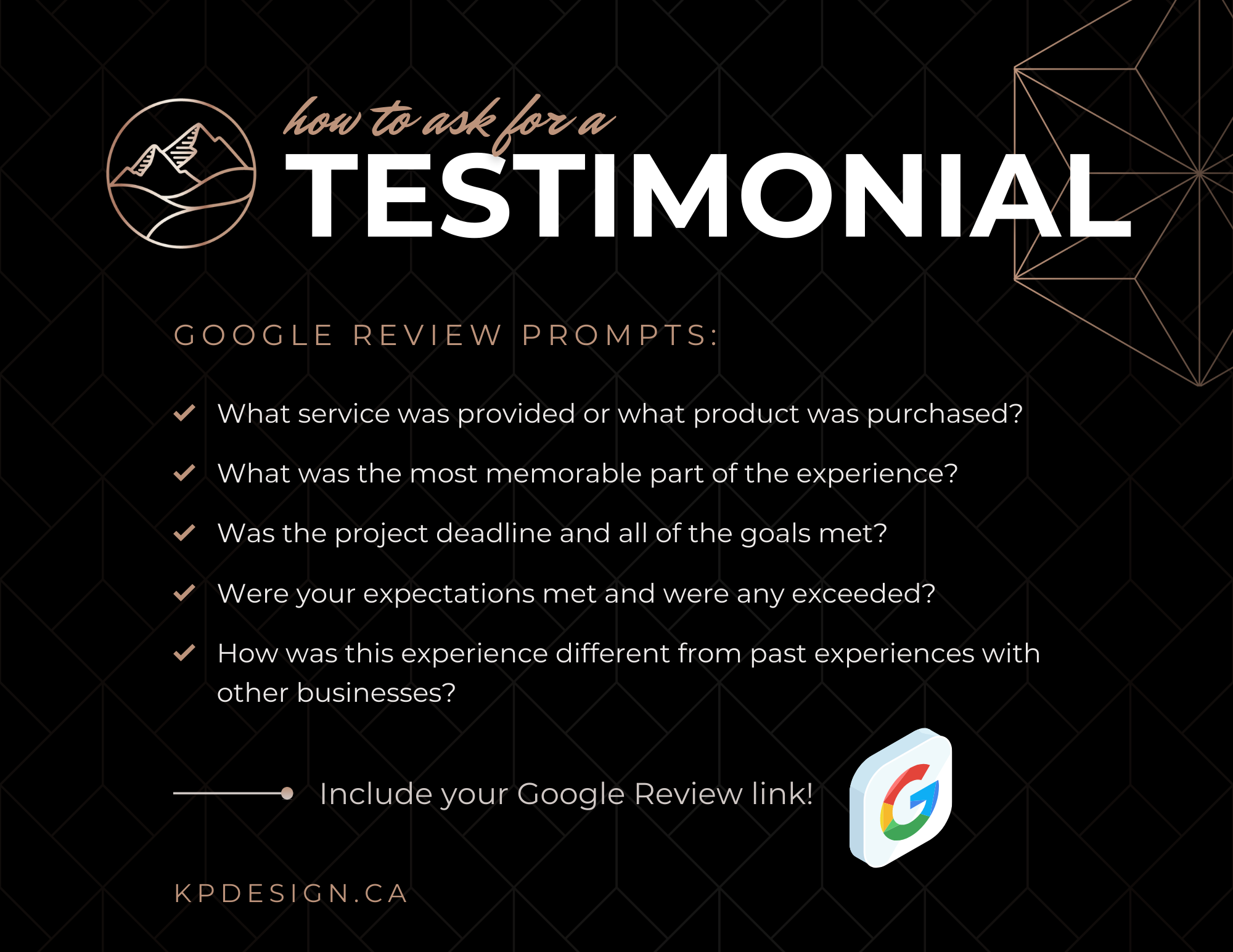 Having your review link in your email signature is more valuable than having your website, phone number or address listed! If having your review link were the only item in your email signature, it would be clearly visible to the receiver and they would be more enticed to follow through.
You can use an image in your email signature that is hyperlinked to your review page, or you could simply use your Google shortcut link. 
As a business owner, asking customers for feedback should be a key part of your business activity. Hopefully our top 5 tips to get Google reviews has inspired you to try a few of these methods out so you can start collecting high quality testimonials that will not only enhance your credibility but boost your SEO as well!
If you would like help optimizing your Google My Business, just reach out to Alex, our visibility strategist, and set up a consultation. It's worth the investment to have a professional set it up for you so you can start gaining credibility on Google and drive traffic to your website.