KP Design was asked to create a brand and website for a hot yoga studio (our yoga studio where both Kati and Alex are members) in Cochrane, Alberta. The studio was looking for an online presence that embodied the vibe at the studio: welcoming, warm and supportive. 
branding + website + implementation
Dan, Owner at Alchemy Yoga
We are eternally grateful to KP Design for her incredible work with our new website. Her creativity, passion, communication and delivery were first class. She surpassed our expectations and delivered a product that filled our hearts and brought tears to our eyes. We are so excited to share the new site with our members and the public. A giant and sincere thank you to KP we love you and your incredible work.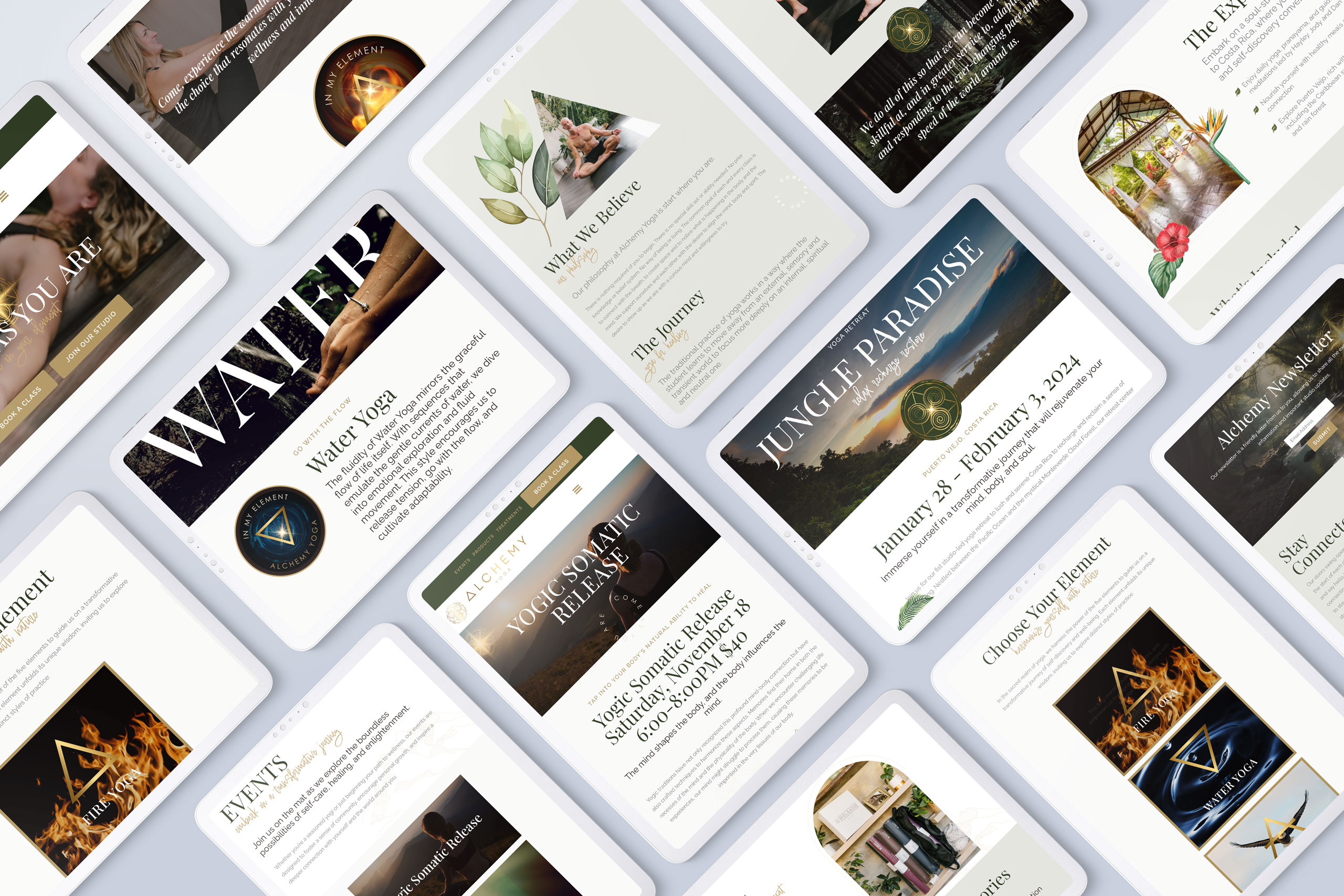 KP Design has created a brand that will resonate with current members and people in the community looking for a supportive and unique environment to deepen their yoga practice. The brand is welcoming, radiant and the website is easy to navigate and visually appealing.