KP Design was tasked with taking an established brand and giving it a "refresh". The logo was updated, supporting graphics were created and the colors and fonts were intentionally developed to round out a dynamic brand. The updated brand would then be applied to a new WordPress website including SEO to reach their target global audiences.
branding + website + implementation
President, Global Training Solutions Inc.
It has been a true pleasure in working with KP Design. They have been professional, comprehensive, flexible, always available to assist, proficient, and trustworthy throughout the process of working together. They understood our needs, branding and the importance of great communication. We were continuously impressed by their knowledge, skills and their ability to leverage the best tools available to produce outstanding work. Thank you for all your creativity, hard work and enthusiasm!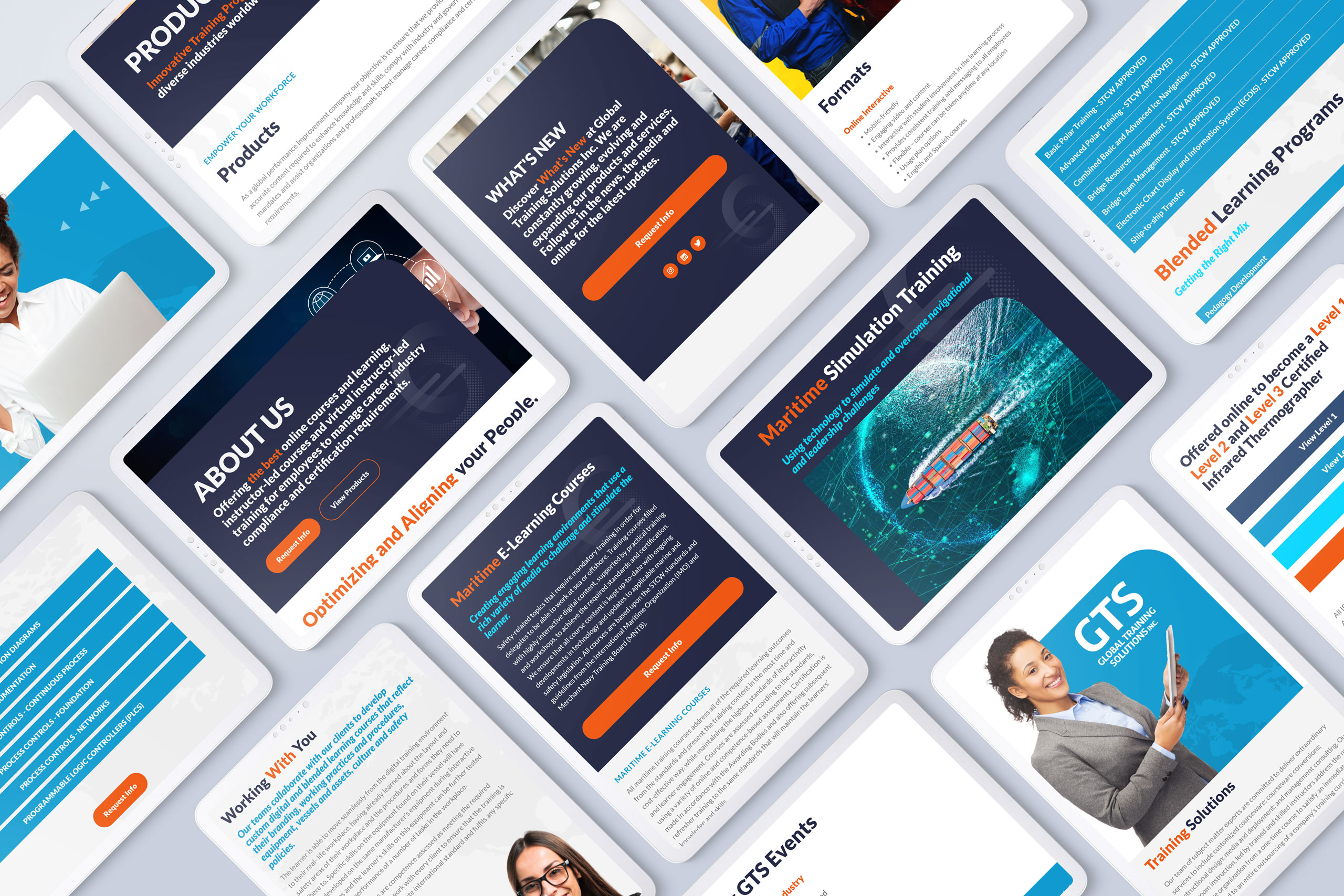 KP Design created a strong, vibrant brand that is now a contender on the global stage. With strong SEO the website is displayed to the right audience. With striking graphics and intentional user experience, the right audience is set up to engage and become customers of Global Training Solutions Inc.