KP Design was tasked with creating a brand identity that reflected the physical location of the business, as well as their mission and vision, ensuring the website and other creative assets would engage their targeted audiences.
branding + website + implementation
Sara Walker, Making Waves Management
Alex and Kati have made an amazing website that reflects our company vibe and values to those looking to get to know what we are about. We are beyond happy with what they have created for us. Alex and Kati truly delivered a superb website and when new material or pages need to be edited, they blow us away with what they create. They truly listen to what we need and they go above and beyond to make sure what they deliver is perfection. It takes so much stress off of marketing to know that what we ask for will be delivered perfectly.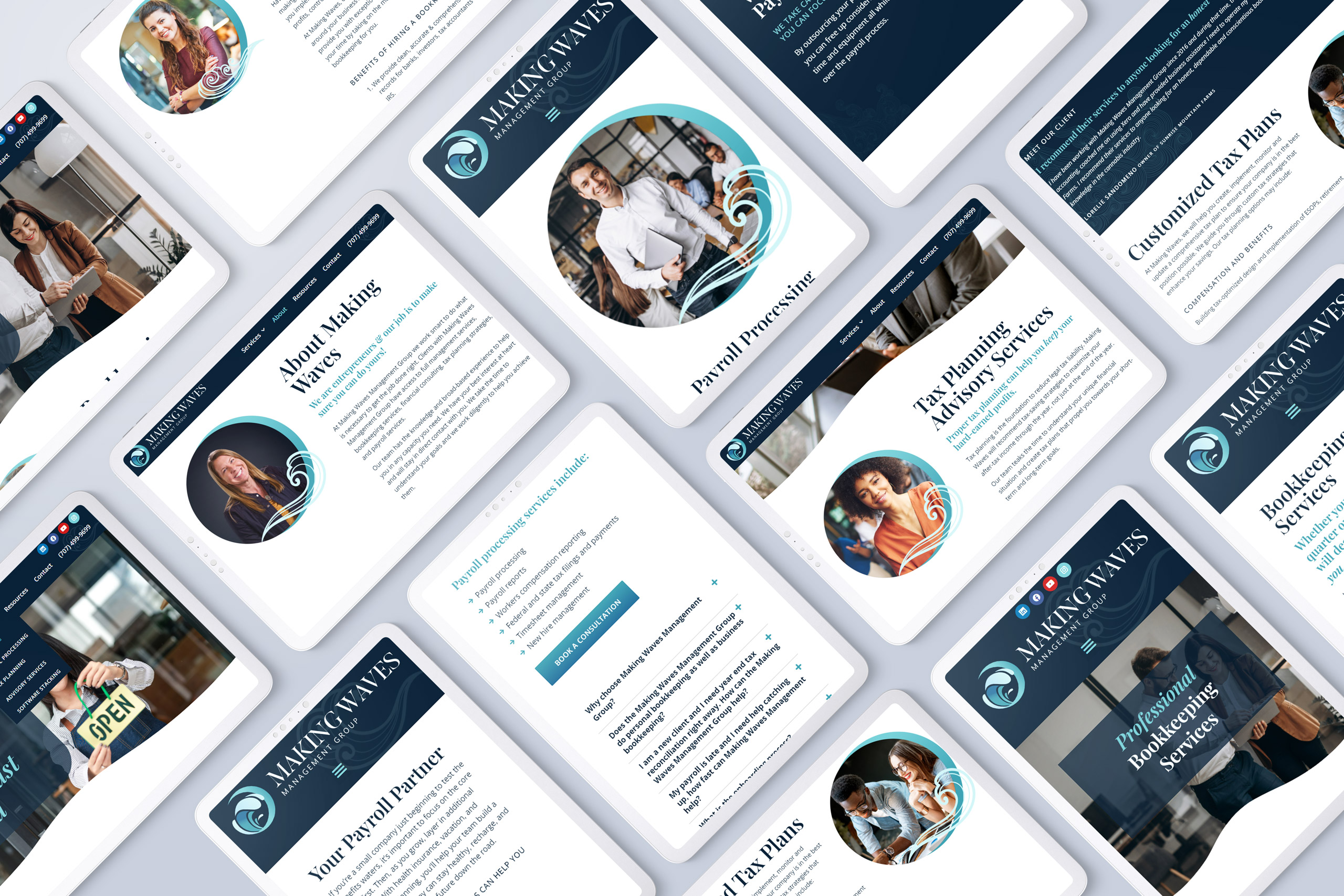 KP Design created a custom brand that appeals to local and out-of-state entrepreneurs looking for a friendly and professional bookkeeping business with easy processes and matriculate customer service. The brand was implemented in an appealing and user-friendly website as well as across all of their social platforms.